*****BUS UPDATE***** RBS Bus 19 is doubling for bus 22 this morning, August 20th.

Red Boiling Springs High School Football game for this Friday, August 20th has been cancelled.

Important Message from School Nutrition 📌Please be patient with us. We are trying to update menus as quickly as possible, but sometimes it doesn't happen. 📌We Will ALWAYS have a meal for your child. It may just not match the menu!.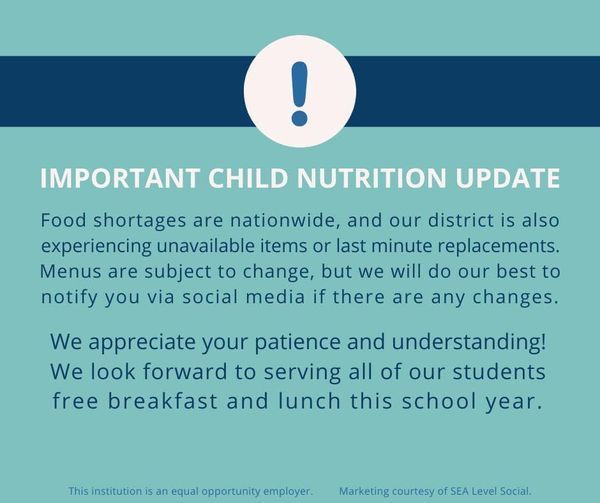 IMPORTANT SCHOOL TRAFFIC UPDATE: Starting Monday, August 23rd, All traffic flow from Days Road onto HWY 52 at the intersection near Macon One Stop, will be RIGHT turn ONLY between 7:00am-8:15am and 2:30pm-3:30pm

MCHS Homecoming Shirt Sale Please follow the link below to the order form for MCHS Homecoming Shirt Sale
https://5il.co/xfjw

MCHS parents: Everyone can access the scrolling announcements on the MCHS website. Go to
www.maconcountyhs.com
and click the link on the left side of the page. They are updated daily.

RBSHS SENIORS: Senior pictures will be taken on Sept. 13, 2021, at RBSHS. Each senior student will be given a time by Lifetouch. Lifetouch will be contacting each senior student for that time at school. We will post reminders out before the upcoming date. The order for the students in the past has been according to alphabetical order by last name. However, students will not need to go to Vocational that day. Students need to be present on that day to assure they will be placed in the yearbook. Thank you for your understanding.

The following information is for the 2021 Fall League at RBS HS: We are allowing everyone to sign-up because of the short notice until August 21st. The first day of practice is listed below based on grade: This allows each individual to meet their coach. K-2nd Grade: 9-10 AM 3rd-5th Grade: 10-11 AM 6th-8th Grade: 11-12 AM *Each player will receive a schedule on August 21st of what time they will be playing. The game schedule should consist of 1-2 games a week. Thanks, Coach Layce Colter

Please see attached Macon County Schools COVID Protocol for the 2021-2022 school year. The Macon County School Board approved this protocol at tonight's board meeting and it is effective immediately.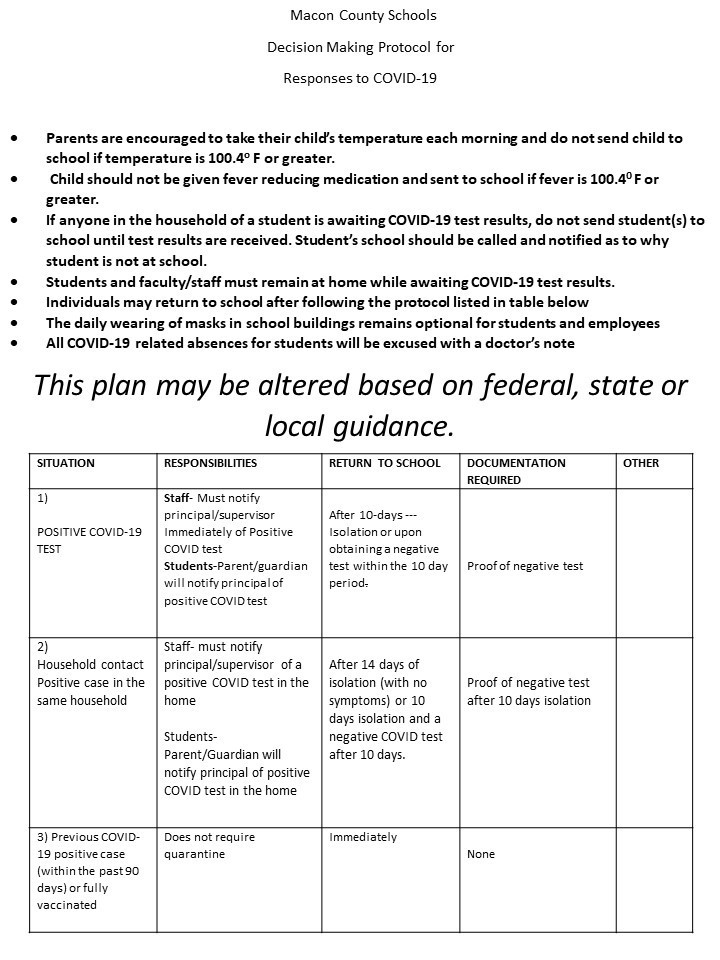 Please disregard last message concerning RBS bus 22. It will run on time. Sorry for any inconvenience or confusion.

IMPORTANT BUS INFO-RBS Bus 22 will be loading at 2:30 today. Please make arrangements to ensure that someone is at home to get your child off the bus if they ride Bus 22. Please share with your friends!

MCHS PEP RALLY ON THE SQUARE

Skyward is conducting maintenance tonight, August 11th. It will completely unavailable between 5:00pm-10:00 pm.

Please see attached info for RBS Fall Basketball League for K-8th grade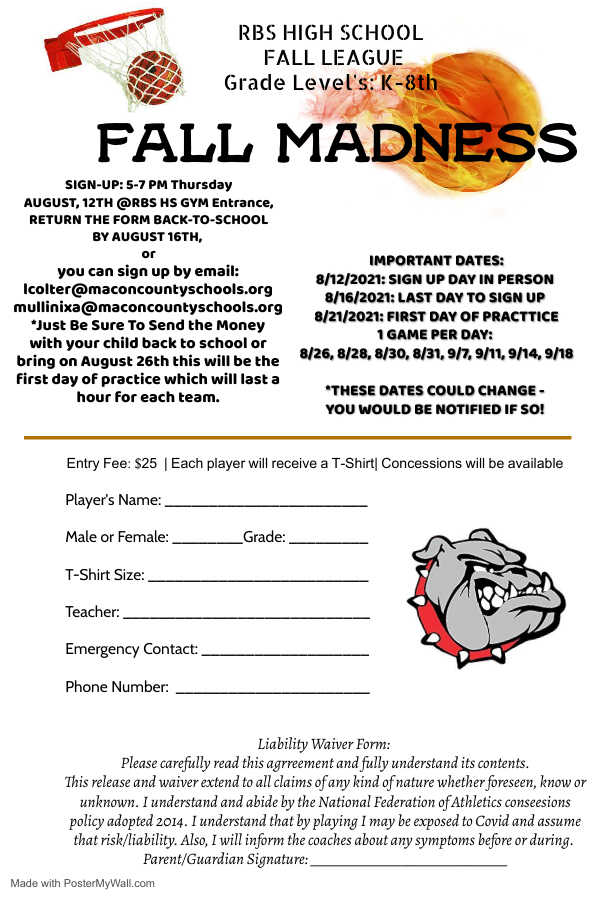 MCHS Juniors....Please see the following information about order Class Rings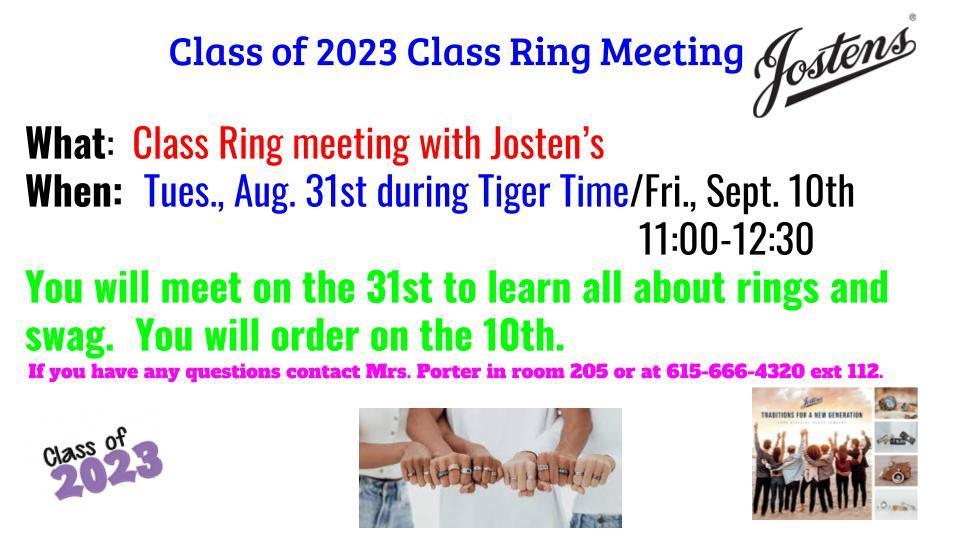 MCHS Seniors..Please see the following information about Cap and Gown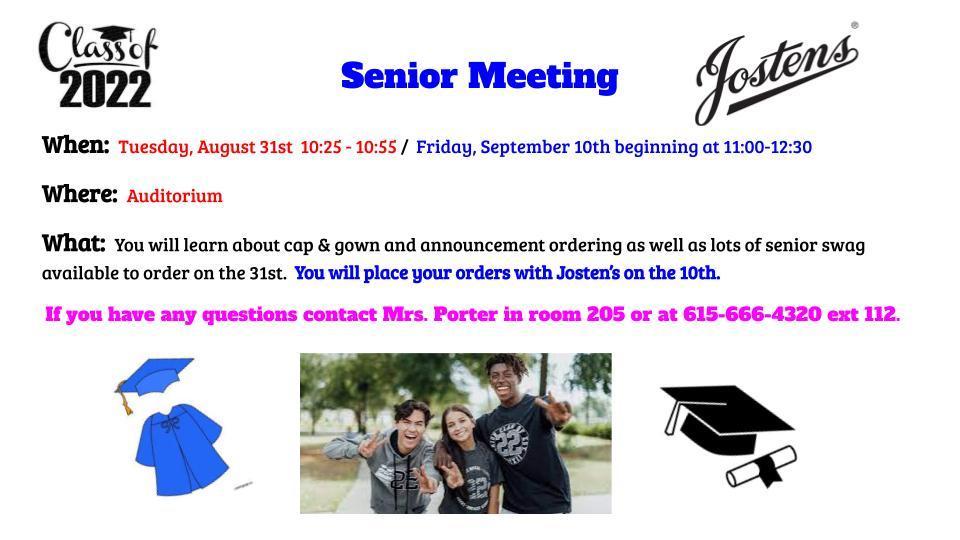 Any 4th or 5th grade student interested in elementary choir please go here for more information and registration.
https://forms.gle/BnV4SwFhMb667bp78
Rehearsals start Tuesday, August 24th.

Auditions for Frozen the Musical 6th-12 grades are Thursday, August 12 at 3:00 in the MCHS Auditorium. Students should have several measures of a song to sing prepared. Auditions for K-5th grades will be Monday, August 16 MCHS auditorium at 3:00.

Traffic update at MCJH: The traffic flow at MCJH will be the same as usual during morning drop offs and afternoon pick-ups. The only difference will be that the entry will be gravel. During the day, the front parking lot will be closed to thru traffic thru next week for construction. Anyone needing to access the school will need to use the rear parking lot. Once you are in the parking lot, call the office and someone will let you in the building.