MCHS will hold it's annual Craft Fair this weekend, Saturday Nov. 16th from 9am-4pm at MCHS. You can see a full list of vendors at
https://5il.co/bbt4

Fairlane Elem will host their annual Breakfast with Santa on Sat. Dec. 7th from 8-10am. See attached flyer for info on event.

Several are confused by a push message from news station WSYX stating Macon is closed...WSYX is in Ohio and not TN...please refer to our MC Schools app and district FB page for correct info. Again, WSYX is not a TN station but in Ohio...Macon Schools are 2hrs late today.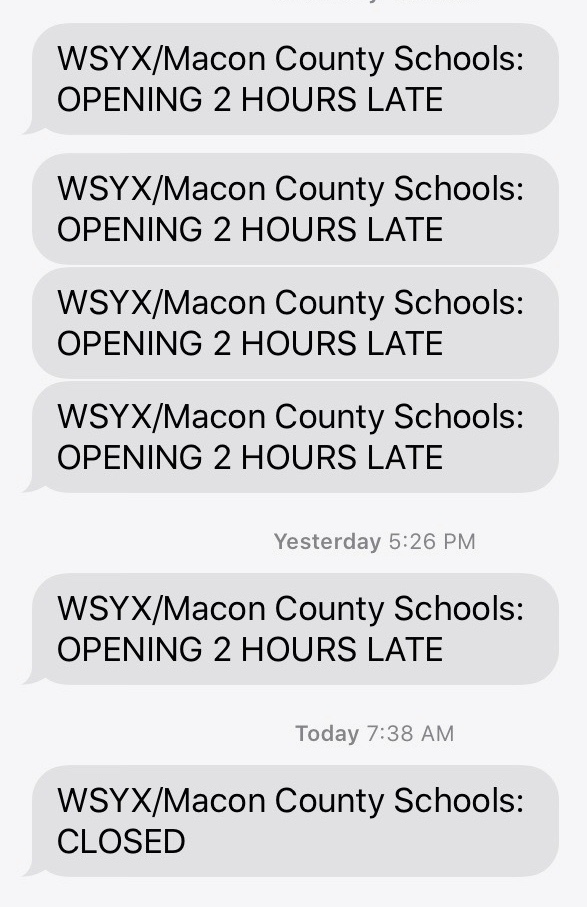 Macon Schools are opening 2hrs late today. That info has been submitted to all media outlets as 2hrs late however some continue have a mixup in their info for counties. Macon Schools will open today 2hrs late.

Due to extreme temps predicted in the morning, Macon Schools will start 2hrs late, Wednesday Nov 13th.

Due to icy road conditions, Macon Co Schools are now closed today, Tues Nov. 12th.

Macon County Schools will open 2 hours late today Tues, Nov 12th.

A benefit Ride, Auction, & Supper for Crystal Trent being held tomorrow, Sat. Nov. 9th. Please see attached flyer for times and locations of all events.

RBS FFA fruit sale is going on now. If you are interested in ordering anything please contact Cristina Anderson, Stacey Dickerson, or an FFA Member to order! Orders are due November 12th!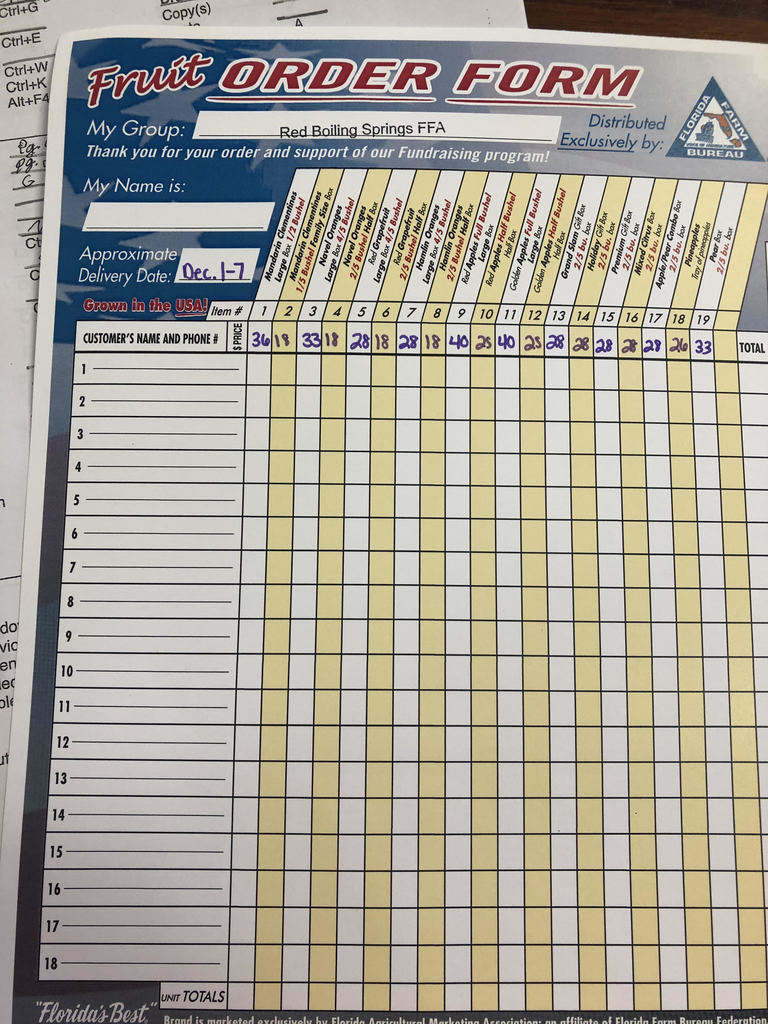 See attached letter that will be sent home with MCJH 8th graders today regarding 11/18 at 5p informational meeting to discuss preparing your student for transition to high school. Letter can be found at
https://5il.co/b5ta
For more info contact
davism@maconcountyschools.org

MCHS will host the Turkey Trot 5K Walk/Run on Tues. Nov. 26. The Macon Co Chamber of Commerce will have trunk or treat at this event. These events are the rescheduled Zombie Run which was rained out. More info at
https://5il.co/b508
and Registration form at
https://5il.co/b507

MCHS BOYS SOCCER TEAM Will be having a team meeting on Nov.12th @ 6pm @ the Bill Speck building located at the Macon Co. Fairgrounds. All players and their parents that plan to play soccer in the spring need to attend.

LES cookie dough will arrive next Wednesday, Nov 6 between 9-10am. Please make arrangements to pick up orders by 4:30pm. A reminder notice will he sent when it arrives.

***REMINDER** Daylight savings time change this weekend beginning Sun.,Nov. 3rd. Remember to set your clocks back 1 hr so everyone is on time to school Monday. Also, Mon. Nov 4th is a national election day and Nov. 11 is Veteran's Day & schools are on regular schedule both days


The Zombie Run sponsored by MCHS and the Trunk or Treat sponsored by the Macon Co. Chamber of Commerce scheduled for tomorrow has been cancelled due to the weather forecast and rescheduled for Nov. 26th. Plan to join us for games, fun, candy and the 5K Turkey Trot Walk/Run!!

The Service Learning Program will host a movie night at Lafayette Cinema on Nov. 6th at 7pm. The movie will be Artic Dogs. $5 ticket includes movie, popcorn and drink. Proceeds go to the Feeding Families for Thanksgiving Program. Info flyer located at
https://5il.co/b0fg

MCHS Zombie Run/Walk 5K next Wed., Oct. 30th. Macon County Chamber of Commerce will host a Trunk or Treat prior to the run at MCHS. Registration form can be downloaded at
https://5il.co/ay9s

Pink Out Game benefiting Sherry's Run Mon, Nov 25-6pm @ MCHS vs. Westmoreland. All proceeds from shirt sales benefit Sherry's Run. Contact a basketball player, cheerleader,band member or stop by any MBT branch to order a shirt. More info on flyer at
https://5il.co/ay5g

The first report card of the 19-20, T1, is now available in Skyward Parent Access. Students receiving paper report cards will get them on Friday to bring home. Anyone needing a Skyward Parent Access account please email
skywardhelpdesk@maconcountyschools.org